By Sara Melomedov
www.chaosandcoffeebeans.com
It's finally spring in NYC, and that means that it's almost Mother's Day! It's time to reward mom for giving you the gift of life (and dealing with you throughout your angsty teenage years). Every mom has different styles and interests, so it can be a challenge to find a gift that's unique enough to make mom feel special on a day that's just about her. In a city as distinctive as NYC, it's a great idea to take advantage of the city's many fantastic local merchants when looking for a gift that isn't run-of-the-mill. These handmade gift ideas come from Etsy.com sellers based right here in NYC! Support small businesses, and reward your mom with a gift she can't get just anywhere.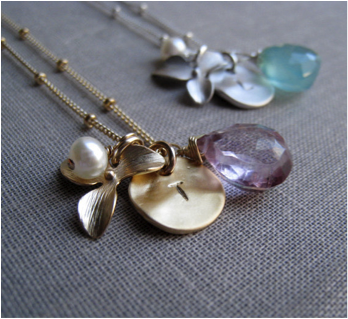 Who doesn't love a beautiful, handmade piece of jewelry? This Etsy shop features delicate, customizable gold and silver jewelry like this "Custom Initial Orchid Necklace" ($46), which features a gemstone and initial of your choice, along with a glowing pearl and a choice of finish. It's detailed yet dainty, so it will compliment both casual and dressy outfits.