By Patricia Eldridge
The day that every American loves is almost upon us. This year, Macy's annual 4th of July Fireworks is returning to New York City's East River. Where are you planning to enjoy the spectacular fireworks from this year? Not decided yet? Well, here are some of the best places in NYC you can go to watch the 4th of July fireworks from, listed in alphabetical order.
1. Brooklyn Bridge Park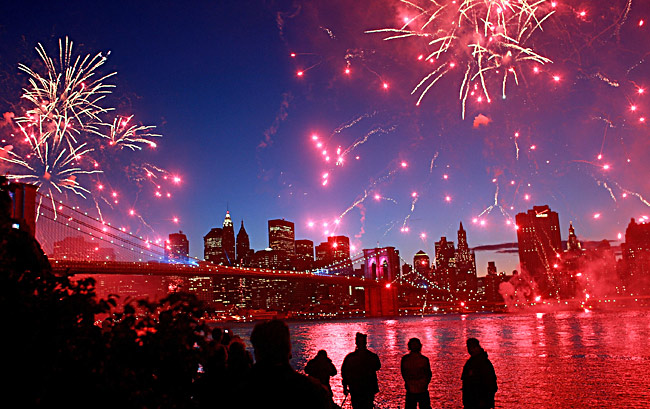 The 85-acre Brooklyn Bridge Park is a perfect spot to enjoy the fireworks from. Equipped with a gorgeous views of Manhattan, cool playgrounds and distinctive attractions, many people flock to Brooklyn Bridge Park on the 4th of July and see the skies lit up.